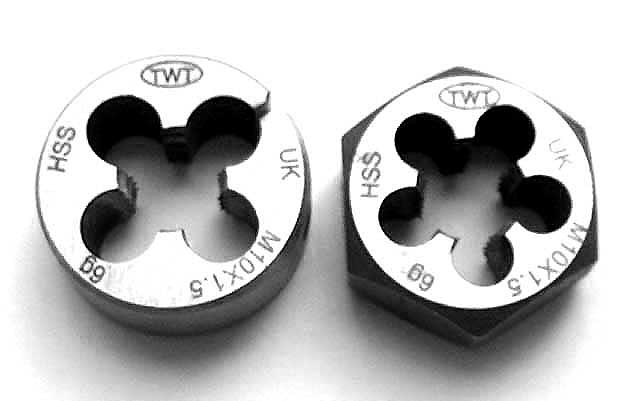 SPLIT DIES OR HEXAGON DIES JUST DEPENDS ON YOUR APPLICATION OR PREFERENCE.
HEXAGON DIE NUTS ARE MORE USED TO RECLAIM WORN OR DAMAGED THREADS.
SPLIT DIES CAN BE USED LIKE THE HEXAGON DIE NUT, HOWEVER THE SPLIT DIE CAN ALSO BE ADJUSTED SLIGHTLY TO PROVIDE A THREAD SLIGHTLY SMALLER OR LARGER THAN THE STANDARD SIZE.