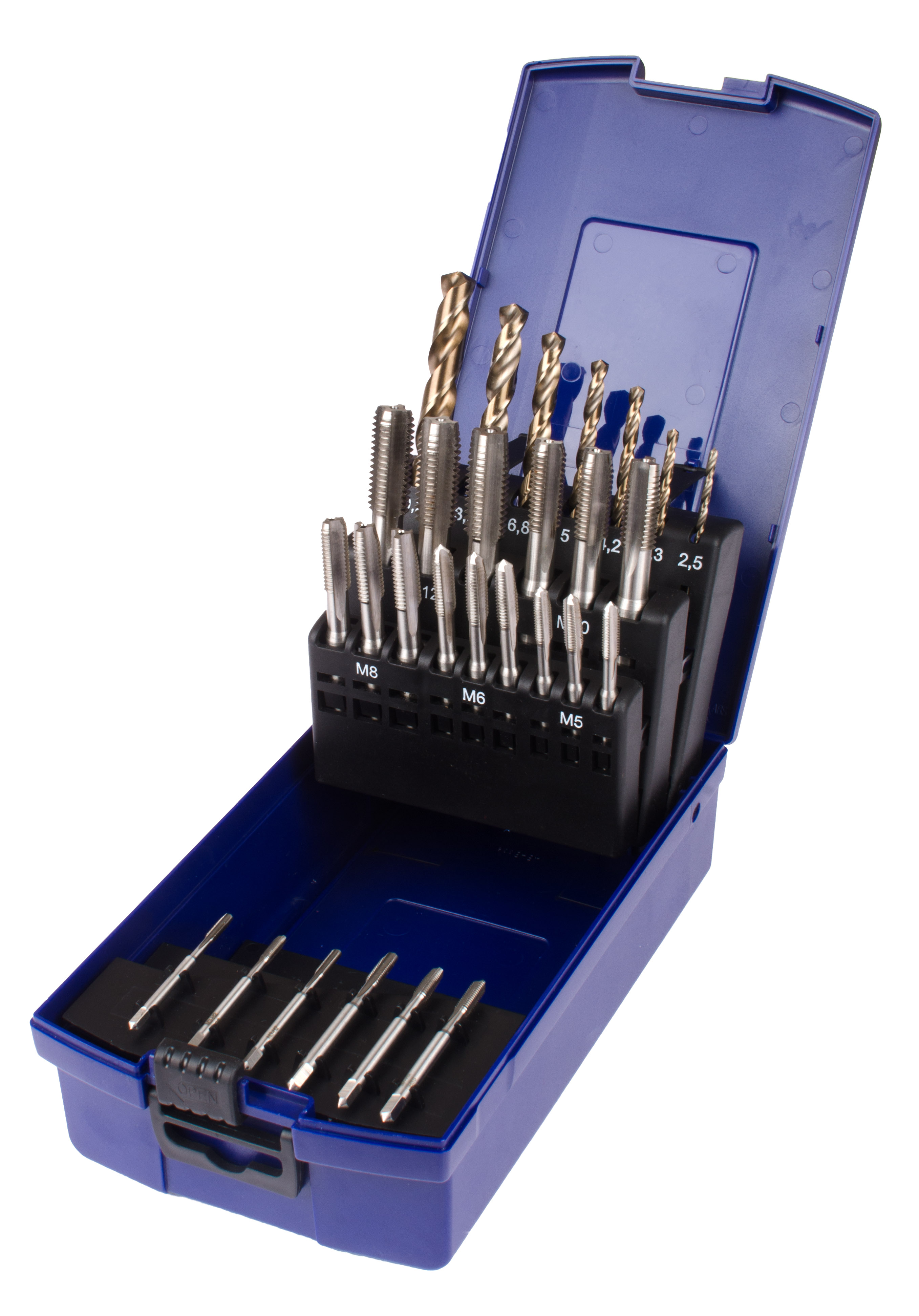 THIS TAP AND DRILL SET IS ONE OF THE BEST I HAVE SEEN.
CONTAINS - TAPER, SECOND, PLUG IN EACH OF THESE SIZES.
M3,  M4,  M5,  M6,  M8,  M10,  M12,    THATS 21 TAPES.
ALSO CONTAINS  COBOLT DRILLS IN TAPPING SIZES.
2.5,  3.3,  4.2,  5.0,  6.8,  8.5,  10.2,  THATS 7 COBOLT DRILLS.