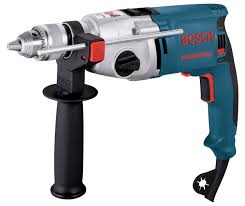 BOSCH LIST A RANGE OF DRILLS.
CORDLESS AVAILABLE WITH LITHIUM ION  BATTERIES WITH DIFFERENT VOLTS.
POWER LEADS AVAILABLE IN  110 VOLTS,   240 VOLTS.
ALSO DIFFERENT RANGES OF WATTS.
CORDLESS DRILLS ARE KEYLESS CHUCKS.
POWER LEADS HAVE KEYS OR KEYLESS.
CORDLESS DRILLS,  ROTARY DRILLS,  PERCUSSION DRILLS,  ANGLE DRILLS,  DIAMOND CORE DRILLS,  COMBI DRILLS,  SDS + HAMMER DRILLS,  SDS MAX HAMMER DRILLS.