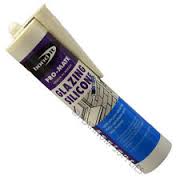 PRO-MATE GLAZING SILICONE. COLOUR: WHITE. BROWN. CLEAR.

AN ADVANCED, LMA SILICONE SEALANT. SUITABLE FOR EXTERIOR AND INTERIOR APPLICATIONS, WHERE THE JOINT MOVEMENT DOES NOT EXCEED 20% AND WHERE THE LONG TERM DURABILITY OF SILICONE IS REQUIRED. CONFORMS TO EN15651-1,3 F EXT-INT, S1.

 
APPLICATION:
SUITABLE FOR PERIMETER SEALING AND WATERPROOFING AROUND DOORS AND WINDOW FRAMES AND FOR GENERAL BUILDING MAINTENANCE.